RETAIL DATA HARMONIZATION:
BUILDING A TOWER OF TRUTH
turn disparate data into dynamic decision-making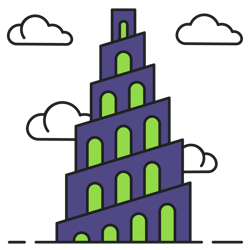 Many CPGs struggle to collect consumer demand and supply data that's scattered across the retail landscape. They agonize even more when trying to consolidate and make sense of the data quickly enough to identify and respond to sales opportunities, inventory risks, supply chain issues, and market shifts.
What makes the process so difficult and time-consuming?
Just as many relationships fail from poor communication, CPGs can fall short of extracting in-depth retail data analytics and actionable insights because the data are delivered in different ways and are "speaking different languages."
Without a single, unified version of retail data, CPGs will find it harder to:
Drive incremental sales and revenue

Gain shelf space and increase market share

Collaborate across the enterprise to maximize ROI

Improve retailer relationships
In this white paper, discover how a scalable Demand Signal Repository—your "Tower of Truth"—can help CPGs across business units "speak the same language" and access, share, and leverage the most accurate and reliable data to take their sales and profits to another level.