HOW RELIABLE IS
YOUR RETAILER DATA?
CAN YOU TRUST IT?
Answer these 5 simple questions
to find out.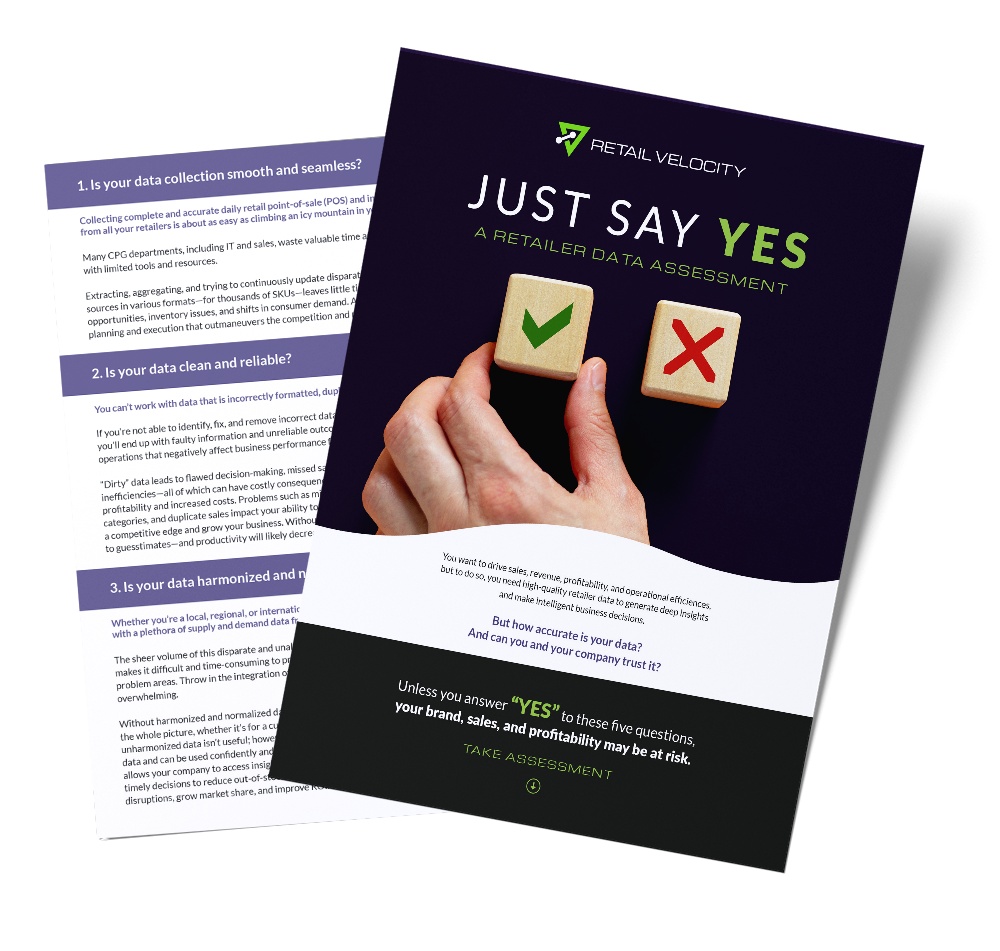 Inaccurate and incomplete retail point-of-sale (POS) data produces poor retail sales analytics, which then leads to false conclusions and misguided decisions that adversely impact every aspect of a CPG's business from sales forecasting and demand planning to trade promotion optimization, retail execution, and consumer satisfaction.
Wouldn't you rather base strategic, revenue-driving decisions on reliable POS data that has 100% product and store coverage and that is more than 92% accurate?
Take this quick assessment and see how your retail sales data stacks up—and if your company's brand, sales, and profitability may be at risk.