WHAT HAPPENS WHEN SUPPLY ACTUALLY MEETS DEMAND?
How daily retail POint-of-sale and inventory data can fundamentally change the way CPGs function.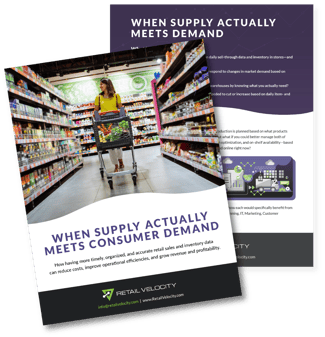 For many CPG companies, whether large or small, sales forecasting, demand planning, production, and trade promotion spending—to say the least—are based on shipments to retailers and distribution centers.
But what if you could better manage and grow your business and make confident, critical business decisions based on actionable insights derived from what's actually being sold in-store and online on a daily basis?
Download this free guide to learn how the following business areas can benefit in numerous ways from harmonized daily item- and store-level retail data and analytics:
Sales

Marketing

Demand Planning

Finance

Information Technology